17 JULY, 2017
PMS signs agreement with USCOM to distribute BP+
Pacific Medical Systems Limited signs agreement with USCOM Pty Australia to distribute BP+ and BP+ Reporter
Pacific Medical Systems Limited has entered a distribution agreement for the USCOM BP+ and BP+ Report with USCOM Pty., Australia. The agreement covers distribution into Hong Kong and Macau, Taiwan, Thaliand, Singapore, Malaysia and Indonesia.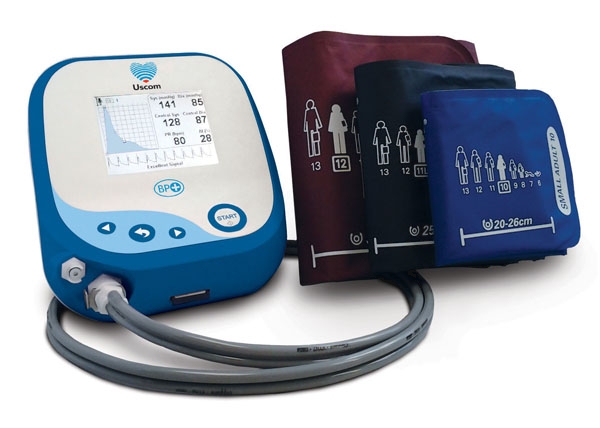 The BP+ is a novel, non-invasive blood pressure monitoring device that uses direct physics based algorithms to measure both central BP and brachial BP in less than 60 seconds.

BP data, including vessel augmentation index and pressure wave form analysis are recorded and stored for multiple patients and shown via graphical display screen.

The BP+ Reporter is a stand-alone software solution that provides a digital platform to archive patient examinations and images, display trend measures over time, analyse blood pressure waveforms and variables, and generate comprehensive patient reports.
Founder and CEO of Pacific Medical Systems Limited, Mr. Jules Flach said, "As a long-standing distribution partner for USCOM Pty. in Asia, we are delighted to include the BP+ and BP+ Reporter into our product portfolio and geography. Hypertension management remains a major challenge for clinicians and patients worldwide. Increasing evidence shows that central blood pressure (cBP) is a more accurate marker of cardiovascular risk and outcomes, and a more appropriate target for interventions. Having many years' experience in launching new medical device technologies into the Asia-Pacific region and working closely with our network of dedicated distribution partners, we are truly excited with the opportunities BP+ provides."